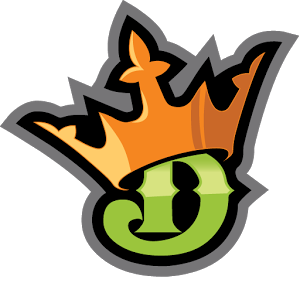 Sign up @ 
https://www.draftkings.com/r/jimbosports
Point Guard: John Wall
SAC @ WAS
FanDuel Salary (9900) DraftKings Salary (9500)
Wall is carrying the Wizards offense right now with Brad Beal out, and he'll need to step up again tonight and deliver as the Wizards take on the Kings. Wall has scored at least 20 points in seven of his last eight games and has at least 11 assists in five of his last six.  He fell just short of 50 fantasy points on Saturday against Charlotte with 27 points, 12 assists, four boards, three steals, and eight turnovers.  He has at least 49 fantasy points in five of his last eight games, and he should be set up for success at home in what will probably be a high-scoring game against Sacramento tonight.
Shooting Guard: Jimmy Butler
BKN @ CHI
Fanduel Salary (8500), Draftkings Salary (7400)
If you're going to call out the coach, you'd better be ready to back it up on the court with a big game. Since Butler lit up coach
Fred Hoiberg, he'll need to bring it tonight as the Bulls host the Nets.  Butler was a fantasy roster on Friday night playing 56 minutes in Chicago's quadruple-overtime loss and finishing w
ith 43 points, eight rebounds, two blocks, two steals, and two assists for a whopping 60.6 fantasy points. He came back down on Saturday as the Bulls played tired against the Knicks, but he's set up for another huge game tonight.  The Nets have allowed the most fantasy points to opposing SG this season, so look for Butler to go off and be worth his 8.5K price tag.  He has at least 37 fantasy points in seven of his last ten games, and in such a good matchup he should light it up once again.
Small Forward: Carmelo Anthony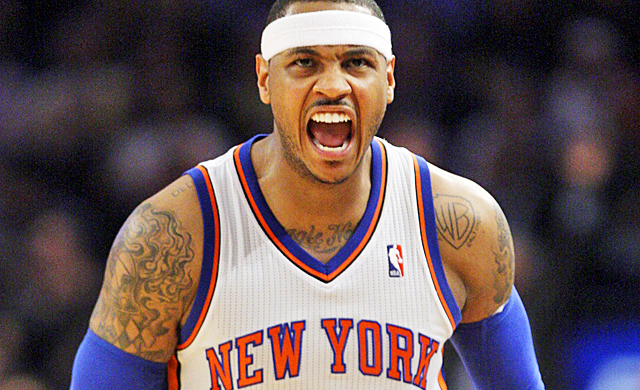 ORL @ NY
Draftkings Salary (8400)
Everyone knows Melo's been ILL lately and with at least 41 fantasy points in four of his last five games with the only exception being a game he sat large portions of due to the Knicks blowing out the 76ers.  Tonight, New York hosts the Magic which should result in a good, close game so be ready for another big performance from Melo on his home court.
Power Forward: Cody Zeller
CHA @ HOU
Draftkings (4700)
The Hornets will need good minutes from Zeller tonight.  Zeller has filled in for Al Jefferson and has at least 11 points in three of his last four games while also grabbing a solid amount of rebounds.  
He had 23.25 fantasy points on Saturday against Washington and has at least 15 fantasy points in seven of his last eight.  He's low-risk but also has a relatively low ceiling in tonight's matchup in Houston.
Center: Clint Capela
CHA @ HOU
Draftkings (5600)
Capela will be a difficult matchup for the Hornets who don't have Al Jefferson still and are stretched thin in the front court. He had seven points, ten boards, and a  pair of blocks on Saturday against the Clippers for 26 fantasy points and has at least that many in each of his last three full-strength games.  Capela is a nightly double-double threat with multiple blocks most nights as well.  Capela has been a revelation for Houston this season and he's earned spot in the starting five with good rebounding and defense.
Guard: Chris Paul
OKC @
LAC

FanDuel Salary (8700) DraftKings Salary (8100)
I think Paul is the option that makes the most sense tonight.  He has at least 38 fantasy points in five straight games a streak that reflects his run of games with multiple steals.  He only had to play 31 minutes at Houston on Saturday and finished with 12 points, ten assists, seven steals, and 40.2 fantasy points. Tonight, he'll probably have to play even more which should result in another healthy stat line against the Thunder who he has yet to face this season but averaged 24.3 points, 9.7 assists, 2.7 steals, and 4.7 rebounds against in three meetings last year. He plays on his home court tonight.
Forward: Tyler Hansbrough

CHA @ HOU
Draftkings (3000)
In his sixth season, Hansbrough averaged 3.6 points, 3.6 rebounds, 0.3 assists, 0.4 steals, and 0.2 blocks in 14 minutes per game through 74 regular season contests with the Raptors. Hansbrough shot 52 percent from the field
Utility: Kelly Oubre
SAC @ WAS
DraftKings Salary (3300)
Oubre has the look of an NBA player. The 6-7 swingman has excellent athleticism, and he could turn into a fine player given time. However, Oubre did not produce at Kansas like a first-round pick, but he had his moments. He had three 20-point games.